We're open for business and providing essential services to our clients. We can also offer free estimates during this time with limited contact and safe social distance. Contact us today to find out how we can help you.
Our

Services

Green America Tree & Landscaping, formerly operating under the name "Progreenland," is a full service landscaping company serving all of Clark County, including Las Vegas, Henderson, and North Las Vegas. We provide our services for both residential and commercial clients. Our skilled and talented lanscapers will wow you with our skill, eye for design, and integrity. We can help you install artificial grass, create a beautiful desert landscape, add decorative rocks or pavers, provide complete tree service, and so much more.
We handle all types of commercial landscaping accounts including HOA's, apartment complexes, city parks, shopping malls, and more.  Call today to discuss your landscaping needs.
About

Our Company

Green America Tree & Landscaping is an affordable, full-service Las Vegas landscaping company. We specialize in tree trimming, including palm tree trimming, and tree removal services. We also handle all aspects of design and installation, including hardscapes.

Our experienced team is made up of highly skilled experts and tree service professionals. Our goal is to keep your property looking beautiful all year around. All of our team members are fully licensed and will treat you and your property with respect.

Communication is important to us! We take extra steps to make sure that receive proper communication from our office team, as well as our landscapers. When our guys are out in the field we have an amazing scheduling team and office staff who makes sure that you know what's going on.

When you need a fast, professional, and affordable landscaping company or tree removal service in the Las Vegas Valley, our experienced team of experts are here to help! We provide same day tree removal.
Exceptional

Services We Offer

We provide exceptional Las Vegas landscaping and tree removal services for both residential and commercial properties. We are experienced in providing quality lawn and tree care to apartment complexes, HOAs, city parks, shopping malls, and business complexes. When you need a Las Vegas landscaper, Green America Tree & Landscaping is ready to help.
Tree removal is the choice of last resort, but it is sometimes necessary to maintain or protect your Las Vegas area property, that's where Green America Tree & Landscaping comes in.
READ MORE
At Green America Tree & Landscaping, we are committed to helping each and every one of our Vegas Valley customers enhance and maintain the appearance and curb appeal of their property.
READ MORE
A+ Rating
We have an A+ rating with the Better Business Bureau.

Landscaping

Awards & Accreditation

With so many years of experience in the business, our company is your source for the highest quality landscaping service.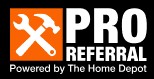 Client

Testimonials
Green America Tree & Landscaping LLC is a very good landscaping company. They do tree removal also. We liked them because all the employees are hard working, honest and reliable. They always come on time, and the prices are good too!
Ross N. Haynes
From the initial planning to completion. Always on time, and left the site spotless on completion. We definitely going to use your landscaping services again in the future!
David & Jennifer