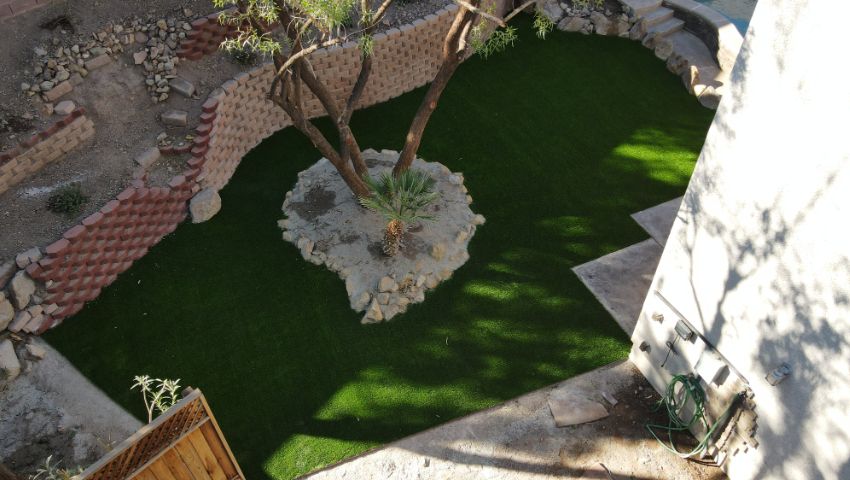 Nevada Licensed Contractor In Landscaping
Not everyone is equipped to be a licensed landscaping contractor in Las Vegas. It takes many steps before a company can even be qualified enough to apply for a license. The high standards of the Nevada State Contractors Board (NSCB) ensure that only experienced landscaping companies will receive a license.
The Nevada Licensing Board Thoroughly Evaluates Applicants
The mission of the Nevada State Contractors Board is to ensure quality construction to protect the public's health and safety. The qualification component provides the public with an assessment of an applicant's landscaping competence at the time of licensing. They do this by thoroughly evaluating applicants who must meet certain requirements and submit proof for evaluation.
Experience
References
Pass Trade & Business Law Exams
Pass Background Check
Bonded & Insured
A Company Must Be Financially Responsible To Receive A License
The Board determines an applicant's financial responsibility using specific legal criteria. The evaluation of financial statements is extensive and designed to protect the public and the landscaping industry from bad actors. The factors considered under financial responsibility include:
Liquid Assets
Payment History
Credit Reports
Net Worth
Business Experience
Past & Present Lawsuits
Historical & Current Liens
Adverse Judgments
Felony Convictions
Prior License Suspension Or Revocation
Bankruptcy
Disputes & Complaints Are Taken Seriously
The NSCB takes violations of its statutes seriously. Anyone having a complaint or dispute with a landscaper can file a report with the Nevada State Contractors Board and testify under oath. The formal complaint procedure includes the following:
File A Report
Provide Details & Documentation
Investigation
Judgment
Disciplinary Proceeding
Ruling
The Board Has The Power To Discipline
Once a disciplinary hearing concludes, if a landscape contractor is found guilty of violating the law, they will receive varying degrees of punishment depending on how severe the violation was. It is vital that The Board have the power to hold members accountable for their actions so that the value and respect for the license remains intact. The Board has the power to discipline the licensee in a few different ways.
Revoke or suspend a license
Issue a written reprimand
Impose a fine of up to $10,000.00
Hire A Licensed Landscape Contractor
We at Green America Tree & Landscaping are proud to be a fully licensed landscape contractor that has met and exceeded the high standards of the Nevada State Contractors Board. Our commitment to remaining in good standing with The Board displays our continued dedication to continuing education and our customers' satisfaction. If you are looking for a landscape contractor to design and build a better landscape in the Las Vegas and Henderson area, contact us today for a free quote.