Whether you are looking for a tree removal service or looking to plant a new tree to help beautify your space we have the knowledge and expertise to make sure the job gets done right. We offer affordable tree services to help get your outdoor space looking its best. At Green America Tree & Landscaping we have the team and equipment to make sure that your next project is done right.
Leave the trouble to us and kiss your problem trees goodbye with professional tree removal services in Las Vegas by...
Learn More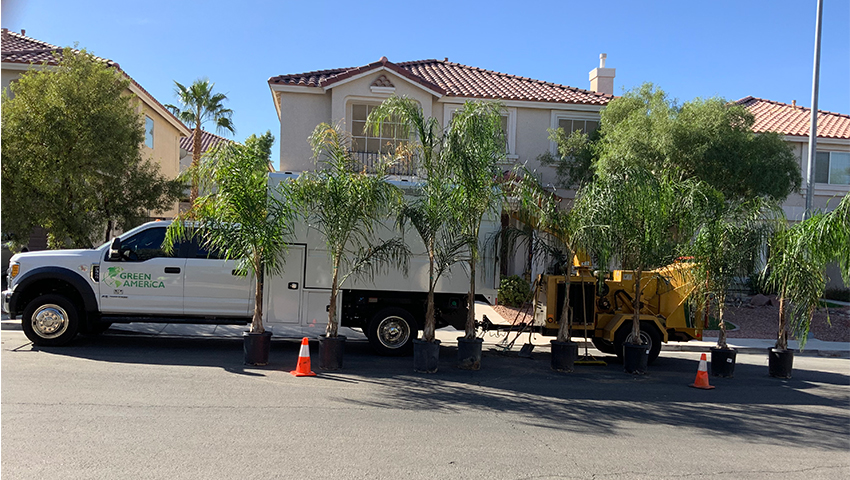 Tree removal is the choice of last resort, but it is sometimes necessary to maintain or protect your Las Vegas area...
Learn More