At Green America Tree & Landscaping in Las Vegas, we understand the need for reliable, quality lawn and garden services that help protect the value of your business or neighborhood and maintain its beauty.
We are committed to helping all of our customers enhance the curb appeal of their properties. Be the best lawn in town – let us help you spruce up your lawn for HOA neighborhoods, golf courses, commercial properties, and other businesses in the Las Vegas metro.
Lawn Services That Work For You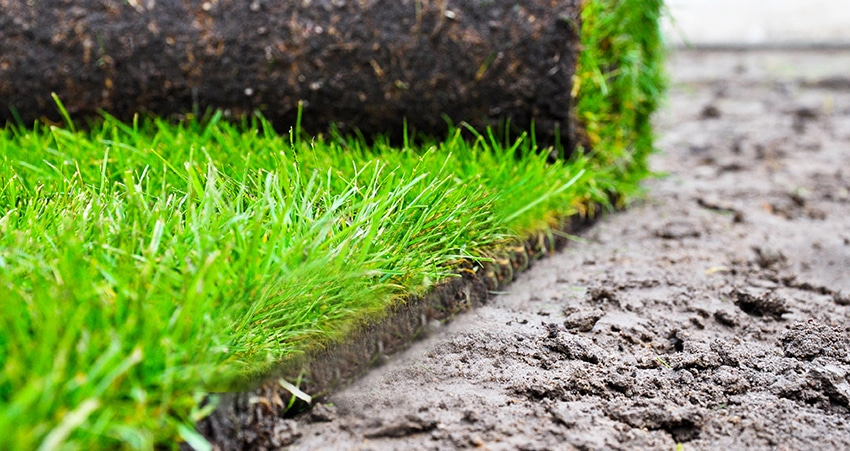 Whether you need a fresh new look for your outdoor space, or irrigation help, we have the professionals on hand to assist you. Grass can be difficult to grow in our harsh desert climate, but Green America can help you maintain the lush, green lawn you desire. There are many reasons to consider hiring our Las Vegas landscapers to maintain your outdoor commercial spaces.
New Construction Landscaping
Irrigation Installation
Landscaping Design & Remodels
Tree Services
Adding Decorative Rocks
Shrub & Flower Planting
Lay New Sod
Spread Grass Seed
Experienced Garden Experts
When it comes to keeping your landscaped areas in the best possible shape, nothing beats having a knowledgable expert on your side to provide ideas and clarity for your outdoor spaces. Our highly-trained landscapers are able to tailor the look and feel of your outdoor areas to fit your available space and needs. They have experience with all kinds of shrubs, flowers, herbs, and native desert plants that work well in out climate and are low-maintenance.
Honeysuckle
Agave
Aloe Vera
Cactus
Ornamental Grasses
Your Input Is Our Priority
We encourage our clients to be involved in each project and give plenty of opinions. This allows you to have as much input as you want throughout the process. Once you have the look you want, leave the upkeep to us. Maintenance keeps everything green, healthy, and growing.
The Curb Appeal You Want
You value your property and we value you. Enjoy more of your investment and take advantage of the beauty of your outdoor spaces. We are here to help you accomplish the look and feel you want in your lawn and garden. We can redo your landscaping entirely or provide effortless assistance in regularly maintaining existing landscapes for commercial properties, small businesses, and home owners association neighborhoods.
A Lush Lawn In Las Vegas
Green America Tree & Landscaping professionals can help transform your landscape into something that shines without you have to do the hard work. Your outdoor spaces can be stunning and make everyone green with envy, pun intended. Contact us today to schedule commercial lawn and garden services in Las Vegas and surrounding areas.
Benefits You Get From Hiring a Professional
Increase Your Curb Appeal. Hiring a professional landscaping service is bound to increase curb appeal which can effectively increase the overall value of your property.
Having A Beautiful Garden To Look At. By hiring a professional, you should be able to enjoy looking at a beautiful garden space on a daily basis.
Save Time. Hiring professionals for the job will allow you to save a good amount of time and money.
Healthier Garden. Our professionals are experts in the art of landscaping, and they have the needed knowledge and experience to keep your garden as healthy as possible which will allow you to extend the life of your garden.
If you are interested in making your life easier and enhancing your home's curb appeal, make an appointment with us today.