If you are finding yourself in need of landscape demolition, in Las Vegas, NV then Green American Tree & Landscaping has you covered. With grass removal, lawn removal, or landscape removal, we take what you have and give you a fresh start. That way you get the exact yard you want.
Give Your Landscaping New Life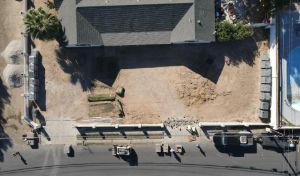 The landscaping around your home or business can quickly become overgrown and unsightly. Years of neglect or high maintenance plants can just be too much for a busy lifestyle. Maybe what's currently there doesn't have the curb appeal that you desire.
Our Lawn Removal & Cleanup Services
We can easily maintain your lawn, plants, and trees for you. If your ready for something new, however, let us clean up and transform your landscape. We have all of the necessary excavating equipment to clear out an area of any size and prepare it for a new look.
Landscape Debris Removal
Hardscape Demo & Removal
Dirt Removal & Work
Rock Removal
Grass Removal
Debris Removal
Brush Removal
No Project Too Big Or Too Small
As one of the fastest-growing landscaping companies in Las Vegas, we have the staff and equipment to handle landscape cleanup and removal jobs of all sizes. Don't hesitate to contact us with both residential and commercial lawn demolition jobs.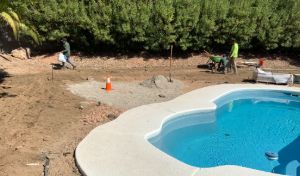 Residential Property
Commercial Businesses
HOA's
Apartment Complexes
City Parks
Office Parks
Retail Spaces
And More
From Start To Finish, We Handle It All
Our full-service landscaping company offers you a full range of services. Once your outdoor cleanup is complete, we can work with you to design a new landscape look. Then, we'll do the work to transform and complete the space to your vision. We can even set up maintenance services to keep your new look fresh without the hassle.
Saving Money & The Environment
And as an SNWA Water Smart Contractor, we can design a landscape that is not only beautiful but helps to conserve water. You can take pride in the fact that your home or business has new landscaping that is not only attractive but environmentally responsible and cost-efficient as well.
Leave The Hassle To Us
When you're ready to revamp your lawn or tear up and haul away what is currently there, we're ready to tackle your property cleanup project. Contact us at Green America Tree & Landscaping today to get an estimate for all your Las Vegas and Henderson area landscape demolition needs.